The Truth About All-Natural Pet Food
What is all the hype around 'All-Natural' pet food? We explore why you should not be feeing your pets anything else but all natural pet food.
Tommy: Hi, I'm Tommy and this is Zoe, and we are pet experts at Bentley's Pet Stuff.
Zoe: Do you know what the ingredients are in your pet's food? Are you unknowingly overfeeding your pet with food laced with fillers?
Tommy: There seems to be much confusion about the difference between all natural food and other foods which consist primarily of filler ingredients.
Zoe: The truth is that all-natural food is not necessarily more expensive than food built around filler ingredients. Today, we are going to show you how through proper portion size of all natural food, not only is the food nearly the same cost, but it's also far more nutritious and keeps your pet happy and healthy.
Tommy: Let's start by comparing two leading pet foods. The one on the right is filled with duck, chicken, potato, and fresh Wisconsin cheese. While the one on the left is a leading pet food that big-box stores sell. Its main ingredients are corn, chicken by-product, and corn gluten meal. None of those ingredients sound very fresh and nutritious to me. This is simply one example of big-box stores supporting food producers who cut corners like this. These ingredients are added as protein source to the kibble simply because it's cheap and purchasing fresh ingredients is too costly to their bottom line. Because of this, big-box stores are able to sell the food at unbelievably low prices.
Zoe: Now, for the skeptics out there, let's actually break down the price difference. Firstly, this bag of all natural Fromm Gold adult dry food sold at Bentley's is priced at around $49 for 33 pounds. Now, on the left, this bag of a leading premium pet food in a big-box store is priced approximately at $49 for 30 pounds. Let's say you have an adult 30-pound dog named Bentley. Based on an average of four cups of food per pound with your big-box adult dog food, you're instructed, based on the ingredients, to feed Bentley about two cups of kibble per day. In that 30 pound bag, there are about 120 cups total. Meaning, in one bag of food, you will get 60 days of feeding. And each year, you will have to buy six bags of food totaling about $300.
Tommy: Now, let's compare that to the all-natural adult food we offer. As instructed by the brand, based on higher quality ingredients with increased protein and nutrients, Bentley would need be fed one and three-fourths cups of food per day. In a 33-pound bag, there are a 132 cups in the bag. Based on this portion size, you'll get 75 days out of the bag, and you'll need to buy five bags per year, coming out to a yearly total of about $250.
Zoe: The price difference on a yearly basis between the nutrient-rich all natural pet food is a saving of $49.
Tommy: This is just one of the many reasons that Bentley's is different from the big-box stores. Not only is the food we sell healthier, but it can save you money. And that extra few dollars saved a month, can go to spoiling your healthy pet even more.
Zoe: From all of us here at Bentley's, thanks for tuning in with us today and becoming part of the movement to feed our pets healthier food.
Tommy: Be sure to check out some of our other videos. And don't forget, we at Bentley's care about your pets as much as you do.
show

related articles
similar posts in
cats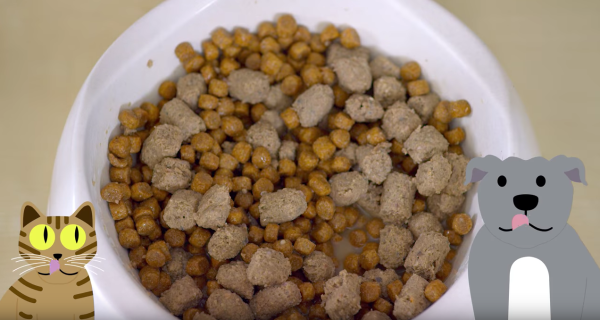 Dehydrated & Freeze Dried Food
Have you experimented with dehydrated or freeze dried food for your furry family member? We at Bentley's know not everyone wants to or can try these alternate feeding options, but we'd like to educate you on the benefits of it and give you a guide to incorporate these alternate foods into your pets everyday routine.
View Dehydrated & Freeze Dried Food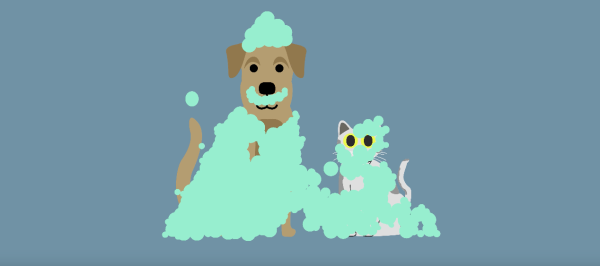 Skin & Coat Health
Does your furry family member itch all the time, chew their paws, or smell like a bag of Fritos? These all can be signs of minor skin and coat issues. Today we're here to chat about keeping your furry friend's skin and coat looking good and smelling fresh.
View Skin & Coat Health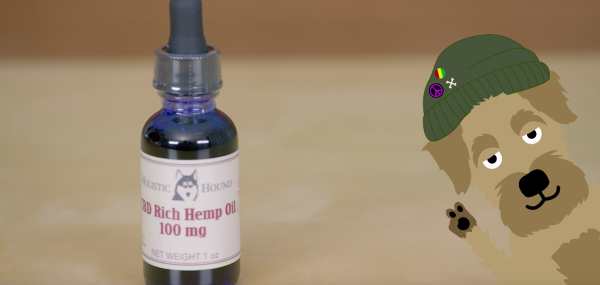 Joint Health
Have you noticed your furry family member is a little slow to get around or not able to jump on to the couch? When one of our furry friends begins to suffer from a chronic joint disorder, it's often due to the inability to keep up with their body's need glucosamine and other sulfates and acids. This means it's time to to look elsewhere to help supplement your furry friend's diet with products that will keep them jumping for joy.
View Joint Health
more cats articles >