The Benefits of Wet Food
Imagine sitting at your kitchen table and staring at a plate of food that was the same for every single meal of every single day. Regardless of how "healthy" that dish may be, there is certainly some nutrient that you would be missing out on. And let's not forget how boring that meal would become! […]
Imagine sitting at your kitchen table and staring at a plate of food that was the same for every single meal of every single day. Regardless of how "healthy" that dish may be, there is certainly some nutrient that you would be missing out on. And let's not forget how boring that meal would become!
So, as pet parents, if we would not put ourselves through eating the same meal on repeat, why would we do that to our pets? Hopefully, you're already practicing Mixology, but if not, the easiest way to begin is to spruce up that bowl of kibble with some wet food!
Let's dive in and look at some of the benefits of wet food and how it can make a great addition to your pet's diet.
More Moisture
Why would we want more moisture in our pet's food? Most pets don't drink enough water throughout the day. By adding in wet food, we can add more moisture to their diet and keep them hydrated…Especially during those "Dog Days of Summer"!
Easier to Digest
Wet food palatability makes it extremely digestible. Some pets with weaker metabolisms really thrive off how easy wet food can be on their tummies. This helps make transitioning and rotating through the different brands and formulas a breeze! And if you have a pet that can be picky and turn their nose to kibble, try adding some wet food to get their attention back on their bowl.
Higher Animal Protein Count
A higher animal protein count means there is less filler proteins in the wet food and more of the high-quality meats they would naturally eat in the wild – a huge benefit! Simply put, our pets are carnivores and their genetic composition requires animal meat protein for them to live their fullest, healthiest lives.
Less Carbohydrates
Fewer carbohydrates equals less bad fat to stick with your pet! Bad weight can be gained fast, and it can sometimes be very difficult to shed those extra pounds…Lowering the amount of carbohydrates your pet consumes will help keep any of those unwanted extra pounds off.
Less Preservatives
Less preservatives means it has less ingredients trying to "keep it fresh". Wet food is preserved by its natural moisture and packaging process, which leaves its ingredients fresh and lasting longer than your average kibble shelf life.
More Fulfilling
Wet foods are not exposed to as much heat as dry foods are during the cooking process, so it maintains more of its initial nutrients, which can help lead to wet food being more fulfilling to our pets.
Fine for Teeth
There is a myth about wet food being worse for your pet's teeth than kibble, and that feeding kibble cleans their teeth. FALSE. That's like us humans brushing our teeth by eating a bag of potato chips. Kibble is not cleaning their teeth, it's actually adding to the plaque build up that we end up cleaning off their teeth by brushing!
Incorporating Wet Food
There are plenty of easy ways to incorporate wet food into your pet's diet. You can feed wet food on its own, right out of the can. You can mix it in with their kibble, freeze dried, raw, or any other type of meal your pet is currently eating. Freezing wet food in an interactive toy, can be given to your pets on a hot summer day as a nice cooling snack!
How you add wet food to your dog or cat's diet isn't as important as simply just adding some to their daily meals. It is a more biologically appropriate food for your pet and is as equally beneficial for dogs as it is for cats! Check out some of the options for dog and cat wet foods through the links below.
show

related articles
similar posts in
cats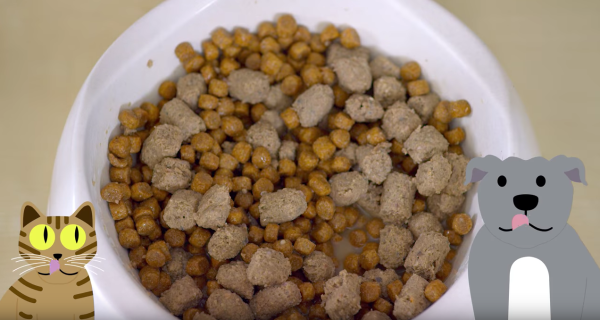 Dehydrated & Freeze Dried Food
Have you experimented with dehydrated or freeze dried food for your furry family member? We at Bentley's know not everyone wants to or can try these alternate feeding options, but we'd like to educate you on the benefits of it and give you a guide to incorporate these alternate foods into your pets everyday routine.
View Dehydrated & Freeze Dried Food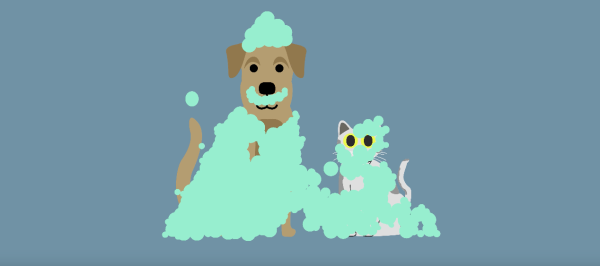 Skin & Coat Health
Does your furry family member itch all the time, chew their paws, or smell like a bag of Fritos? These all can be signs of minor skin and coat issues. Today we're here to chat about keeping your furry friend's skin and coat looking good and smelling fresh.
View Skin & Coat Health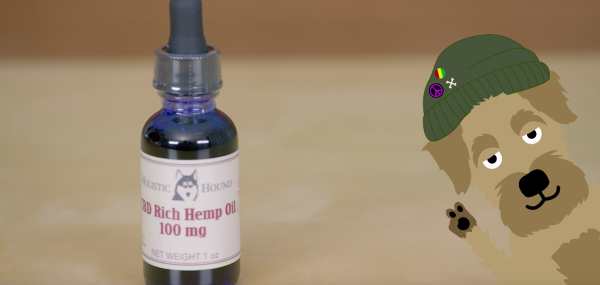 Joint Health
Have you noticed your furry family member is a little slow to get around or not able to jump on to the couch? When one of our furry friends begins to suffer from a chronic joint disorder, it's often due to the inability to keep up with their body's need glucosamine and other sulfates and acids. This means it's time to to look elsewhere to help supplement your furry friend's diet with products that will keep them jumping for joy.
View Joint Health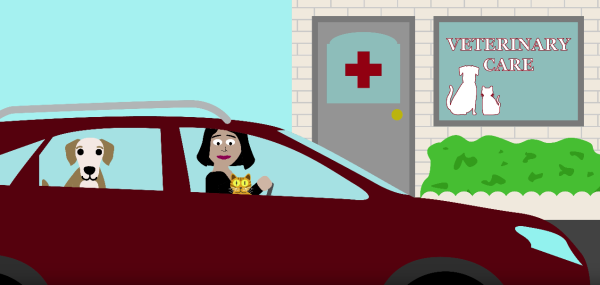 Pets Dental Health & Hygiene Tips
Is your furry family members breath off putting? Do you find yourself pulling away from pupper kisses? It is estimated that 85% of our furry friends have a type of periodontal disease by age three. Today we'd like to share some quick tips to keep your furry feline's and pups teeth healthy.
View Pets Dental Health & Hygiene Tips
more cats articles >