Summer Holidays: Tips & Tricks to Calm Your Pet
Throughout the Summer, there come the holidays, such as Memorial Day, 4th of July, and Labor Day, where families and friends get together. During these holidays, while we're getting caught up in the fun activities, it's easy to forget how the added commotion, noise, and new smells are impacting our pets. While we're running around […]
Throughout the Summer, there come the holidays, such as Memorial Day, 4th of July, and Labor Day, where families and friends get together. During these holidays, while we're getting caught up in the fun activities, it's easy to forget how the added commotion, noise, and new smells are impacting our pets. While we're running around trying to get a barbeque set up or staking out the perfect spot to watch fireworks, we can overlook the stress and anxiety our pets may be experiencing from these activities or the warmer weather that comes with the season.
Consider acting upon some of the following tips to help keep your pets comfy during these busy times.  Your pets will surely be appreciative!
Hot weather can impact your pets causing them to dehydrate very quickly. Always make sure you have plenty of water available for them, especially if your activities are primarily outdoors. Try to walk them in grassy areas instead of on the hot asphalt that can burn the pads of their paws.
Snack time is an option to keep your pets cool. Feeding your pets treats such as pet friendly ice cream and frozen raw bones do a great job at not only helping them stay cool, but it keeps them busy and entertained too!
If your activities are going to revolve around being outside for longer periods of time, grab a cooling mat for your pet to lay on or cooling bandana for your pet to wear while they are outside. These products are great for helping them keep from overheating.
Many people tend to head to the local pools, lakes and coastlines when getting together with their friends and families during holidays and vacations. While your pet may love swimming, be sure to take the necessary safety precautions before you let your furry friend swan dive into the nearest body of water. Always have a life vest available for them during activities that would involve them swimming, or even just while being near a body of water.
Maybe your adventures take you on a trip to your local hiking spot. Whenever you are outdoors with your pets, always remember to treat them with flea and tick protection. Those pesky critters are tiny and fast, so applying protection to your pets can help prevent them from getting any flea and tick bites!
Whether you are traveling somewhere, having people over, watching the fireworks, or trying to hide inside from a summer thunderstorm, you can help you pet stay calm and stress free by using a calming supplement. There are many different types, ranging from powders to treats, and even CBD oils! With everything that's available, there is bound to be a product that works to reduce the stress and anxiety in your pet's life!
There is no such thing as one perfect remedy to fix everything, but following these tips is a great way to help you keep your pet happy, calm, and stress free!
show

related articles
similar posts in
cats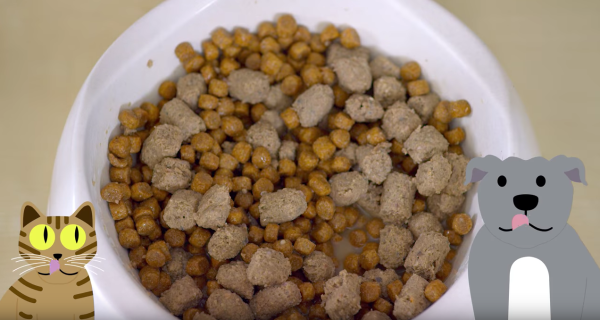 Dehydrated & Freeze Dried Food
Have you experimented with dehydrated or freeze dried food for your furry family member? We at Bentley's know not everyone wants to or can try these alternate feeding options, but we'd like to educate you on the benefits of it and give you a guide to incorporate these alternate foods into your pets everyday routine.
View Dehydrated & Freeze Dried Food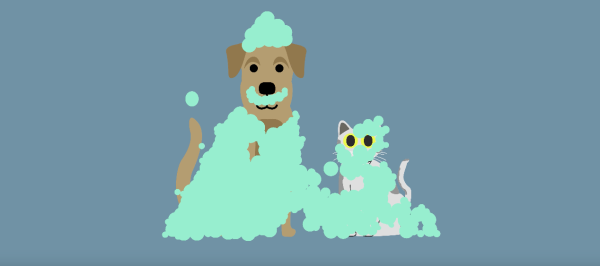 Skin & Coat Health
Does your furry family member itch all the time, chew their paws, or smell like a bag of Fritos? These all can be signs of minor skin and coat issues. Today we're here to chat about keeping your furry friend's skin and coat looking good and smelling fresh.
View Skin & Coat Health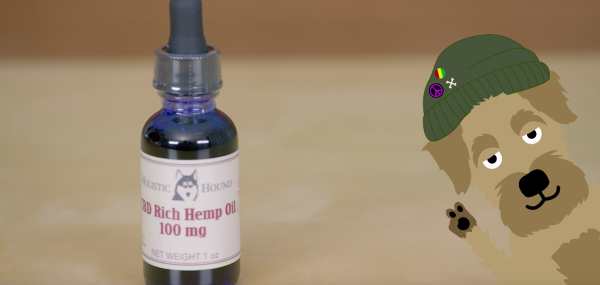 Joint Health
Have you noticed your furry family member is a little slow to get around or not able to jump on to the couch? When one of our furry friends begins to suffer from a chronic joint disorder, it's often due to the inability to keep up with their body's need glucosamine and other sulfates and acids. This means it's time to to look elsewhere to help supplement your furry friend's diet with products that will keep them jumping for joy.
View Joint Health
more cats articles >