Pet Food Mixology
Do you mix up the protein your pet gets in their pet food regularly? Watch and learn about the importance of pet food mixology.
Lisa: Hey there. I'm Lisa Senafe, founder of Bentley's Pet Stuff. And this is Zoe, one of our many pet experts.
Zoe: Are you one of the many pet owners who falls into a routine and feeds your pet the same food day in and day out? If you are, your pet could have nutritional gaps in their diet.
Lisa: Can you imagine eating the same food every day? Well neither can I, and neither should our four-legged friends. So we at Bentley's have developed our mixology feeding guide.
Zoe: By using our mixology guide and rotating protein types and food forms, not only is your pet eating a more complete and balanced diet, but it also keeps mealtime exciting for your furry friend.
Lisa: Seeing that every pet is unique, a mixology diet should be introduced gradually, as to not disturb your pet's gastrointestinal system. One way to introduce mixology into your pet's diet is to slightly reduce the amount of kibble during mealtime, and supplement the calories with a wet food, like canned food, where the main ingredient is a different protein.
Zoe: If using a mixology guide like this, gradually introduce the wet food on a daily basis. After a set duration of weeks or months, gradually phase out the kibble and introduce a new kibble where the main ingredient is a different animal protein.
Lisa: There are many other food types as well that can be rotated periodically throughout the year, such as dehydrated food, freeze-dried, and simple raw food.
Zoe: Each food type brings its own different nutrients, animal protein sources, and textures. Kibble is the most common source of pet food. It's simply dried food where, at Bentley's, meat is the always the first ingredient.
Lisa: Canned food is moisture-rich and filled with a mix of all-natural ingredients. This can be a great way to increase hydration in pets.
Zoe: Dehydrated food is simply raw ingredients that have had moisture gently removed, preserving the food and nutrients. It's like home cooking for your pet, but easier.
Lisa: Freeze-dried food is raw food that moisture is taken out of. This is raw food that retains its freshness and nutrients with less mess.
Zoe: Finally, by rotating raw food into your pet's diet, they will be closer to their natural diet while eating very nutrient-dense and moisture-rich foods.
Lisa: By rotating your food types and protein sources periodically throughout the year, your pet will have a much more well-rounded diet and jump for joy at mealtime.
Zoe: Always be sure to check with your veterinarian before beginning a new diet.
Lisa: And be sure to ask one of our Bentley's pet experts the best mixture of foods for your pet's breed, age, and weight before you start on a new mixology diet.
Zoe: Now let's make mealtime more exciting and nutritious for our furry friends. From all of us here at Bentley's, thanks for hanging out with us today.
Lisa: And as always, don't forget, at Bentley's we care about your pets as much as you do.
show

related articles
similar posts in
cats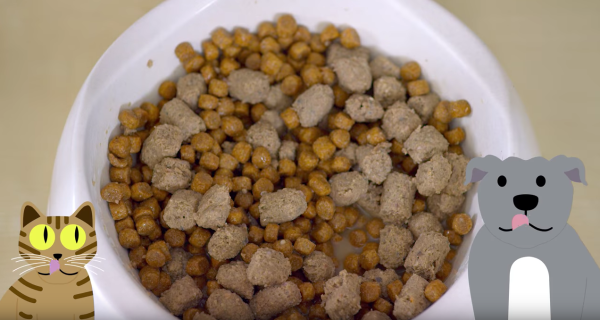 Dehydrated & Freeze Dried Food
Have you experimented with dehydrated or freeze dried food for your furry family member? We at Bentley's know not everyone wants to or can try these alternate feeding options, but we'd like to educate you on the benefits of it and give you a guide to incorporate these alternate foods into your pets everyday routine.
View Dehydrated & Freeze Dried Food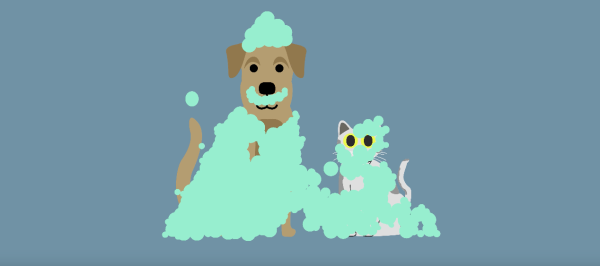 Skin & Coat Health
Does your furry family member itch all the time, chew their paws, or smell like a bag of Fritos? These all can be signs of minor skin and coat issues. Today we're here to chat about keeping your furry friend's skin and coat looking good and smelling fresh.
View Skin & Coat Health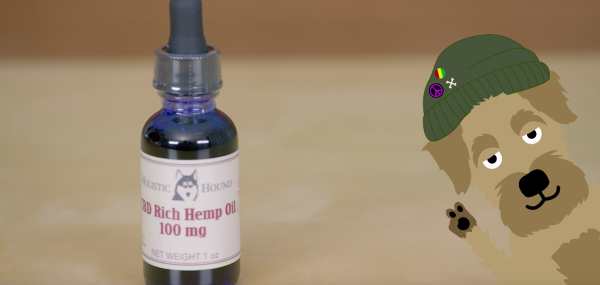 Joint Health
Have you noticed your furry family member is a little slow to get around or not able to jump on to the couch? When one of our furry friends begins to suffer from a chronic joint disorder, it's often due to the inability to keep up with their body's need glucosamine and other sulfates and acids. This means it's time to to look elsewhere to help supplement your furry friend's diet with products that will keep them jumping for joy.
View Joint Health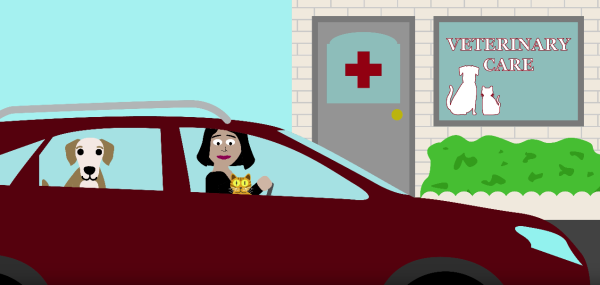 Pets Dental Health & Hygiene Tips
Is your furry family members breath off putting? Do you find yourself pulling away from pupper kisses? It is estimated that 85% of our furry friends have a type of periodontal disease by age three. Today we'd like to share some quick tips to keep your furry feline's and pups teeth healthy.
View Pets Dental Health & Hygiene Tips
more cats articles >